Enhancing franchises to sharpen business focus
MUFG Bank has established a sector coverage and acquisition finance team as part of its strategic efforts to sharpen its business focus around key industry sectors and align services with international best practices.
The team, which commenced operation in April, consists of sector bankers, and strategic and acquisition finance specialists. Located across Australia, Hong Kong and Singapore, the sector coverage group comprises five sub-teams dedicated to key industries in Asia such as consumer, healthcare, retail and industrials, technology, media and telecom, utilities, infrastructure and transport, energy and resources, and real estate. It will also provide private equity coverage and leveraged finance services across the region.
The newly-formed group is headed by Sanjeev Kumar, who joined MUFG in 2015 to establish its event finance team, subsequently renamed strategic and acquisition finance, in Asia.
The formation of this sector-focused group is an extension of the MUFG re-imagining strategy, a business transformation initiative introduced globally in 2017 aimed at better equipping the bank to thrive in the ever-changing marketplace.
By re-aligning its coverage and product teams along key sectorial lines, MUFG seeks to provide a more holistic, efficient and client-centric servicing experience to its clients in this region.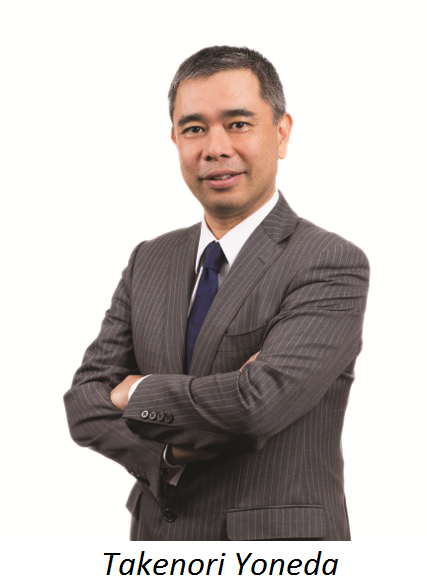 In another initiative to enhance its franchise, Natixis Investment Managers' affiliate Ostrum Asset Management is setting up a team of experts based in Hong Kong and Singapore to extend its real assets private debt management range for institutional investors. In doing so, it incorporated a new subsidiary in Hong Kong, called Ostrum Asset Management (Hong Kong), to support its growth goals in the region.
Charles Regan has been appointed managing director and head of Asia-Pacific infrastructure real assets private debt, while Alistair Ho has been named managing director and head of co-lending for Asia-Pacific. Co-lending activity will be done in partnership with Natixis' corporate and investment banking division.
IN • ANZ Mark Hand group executive, Australia retail & commercial banking; Maile Carnegie group executive, digital & Australia transformation; Jing Xuan Ong analyst, loan syndication • Bain & Company Satish Shankar regional managing partner, Asia-Pacific • Bank J Safra Sarasin Kin Cheung managing director, client advisory • BNP Paribas Cardif See See Ooi CEO, Asia • Capital Group Priscilla Lau director, product marketing; Richard Chan associate director, financial intermediaries, North Asia; Grace Yeo associate director, institutional business, Asia, ex-Japan • CIMB Investment Bank Jefferi Hashim CEO • Citi Rajat Madhok head, Citi Commercial Bank, Asia-Pacific; Ashu Khullar chief country officer, India & South Asia • Credit Suisse Josephine Kee Hong Yap chief representative, Philippines; Yves-Alain Sommerhalder head, Asia-Pacific trading solutions/co-head international trading solutions • Deutsche Bank Tony Chao head, securities services, Greater China; Ashok Pandit head, financial sponsors coverage, Asia-Pacific; Samar Sen head, digital strategy, securities services; Haitham Gattas co-head, financing & solutions group, Asia-Pacific; Jennifer Scott-Gray head, global transaction banking, Australi • Franklin Templeton Jin Mei head, WFOE, China • HSBC Chito Jeyarajah head, equity capital markets, Asia-Pacific • J.P. Morgan Takenori Yoneda head, corporate banking, Japan; Paul Uren co-head, global investment banking coverage, Asia-Pacific • KKR Kate Richdale head, strategy, Asia-Pacific • Morgan Stanley Magnus Anderson co-head, equity capital markets, Asia-Pacific; Mille Cheng vice-chairman, global capital markets, Asia-Pacific • MUFG Bank Tony Lee managing director & head, global corporate banking, East Asia/co-head, Hong Kong branch/co-head, investment banking, East Asia • Ostrum Asset Management Hong Kong Charles Regan managing director & head, Asia-Pacific infrastructure real assets private debt; Alistair Ho managing director & head, co-lending, Asia-Pacific • Pinebridge Investments Anthony Fasso CEO, Asia-Pacific • Standard Chartered Ali Hammad market head, private banking, Middle East & North Africa • State Street Global Advisors Alex Sun managing director & head, China • United Overseas Bank Kristina Curtis regional head, engagement, group retail digital
OUT• AMP Capital Investors Anthony Fasso CEO, international business/head, global clients division • Bank of America Merrill Lynch Philip Wong head, equity capital markets syndicate, Asia-Pacific • BNP Paribas Private Wealth Management Kin Cheung managing director & China market team head • BT Financial Group Kristina Curtis chief digital officer & head, digital customer analytics • CIMB Investment Bank Kong Sooi Lin CEO • Coutts & Company Ali Hammad head, Asia, Middle East & Africa • HSBC Alexis Adamczyk co-head, equity capital markets, Asia-Pacific; Tony Lee head, corporate commercial banking • HSBC Jintrust Alex Sun assistant general manager • Metropolitan Bank & Trust Company Josephine Kee Hong Yap head, private wealth countryside, financial market sector • Mizuho Securities Asia Alistair Ho managing director & head, structured finance, Asia, ex-Japan • Standard Chartered Tony Chao head, securities services/investors & intermediaries, China • Westpac Institutional Bank Jennifer Scott-Gray global head, trade finance sales
Sponsored Section