Supporting business development through financing
Leading Deutsche Bank's structured trade finance franchise into the future
STRUCTURED TRADE FINANCE BANKER OF THE YEAR – FRANK WU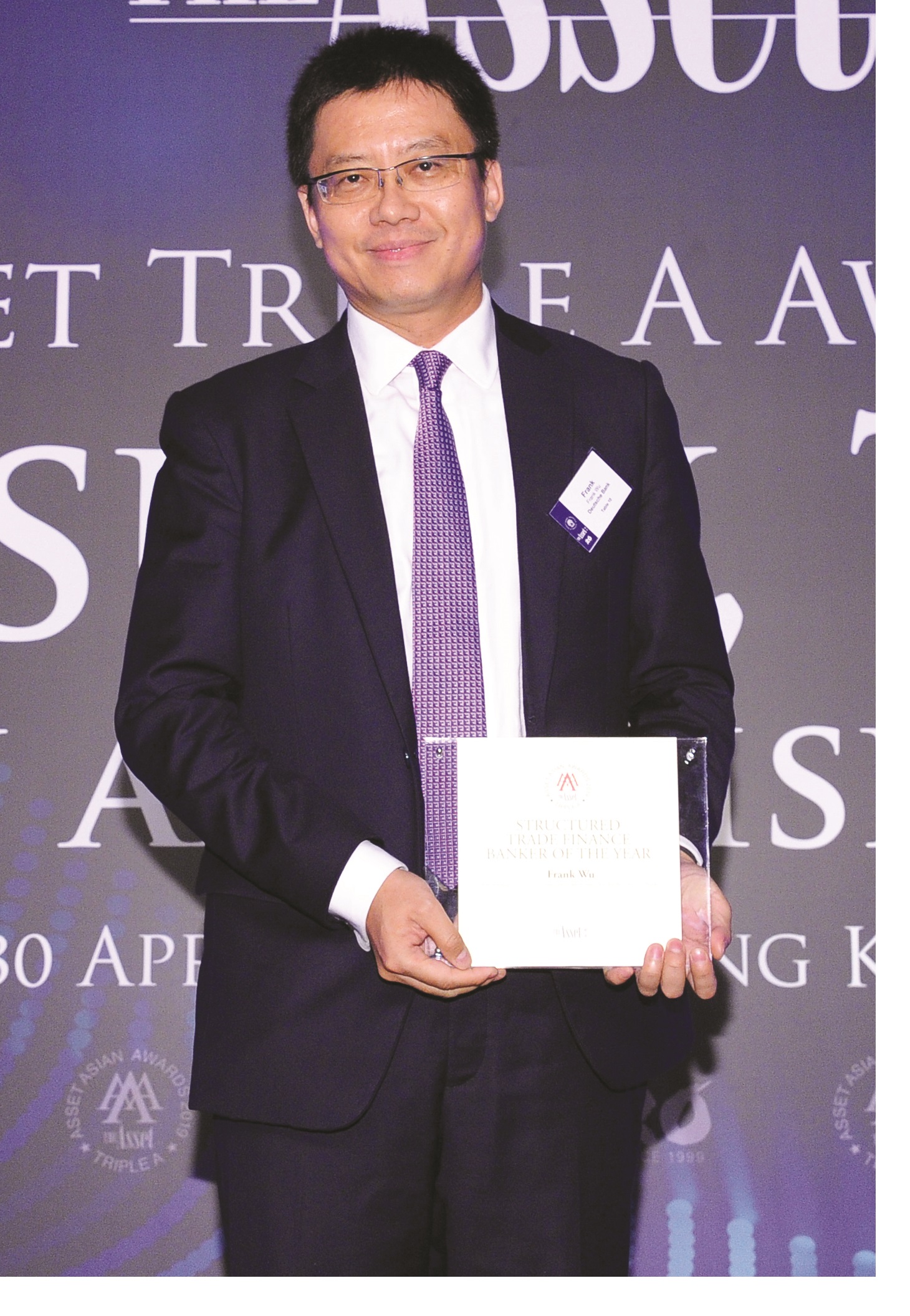 An industry veteran, Frank Wu has been cited and praised by a number of clients for his expertise and professionalism when it comes to structuring sound financing solutions for them. Over the years Wu has become well-known as a trusted adviser helping clients receive much needed financing to grow their businesses. Wu has been particularly active in the last several years in China, where he has assisted leasing companies and conglomerates in finding new sources of funding.
Some of these organizations over the past year include Datang Financial Leasing and Jiangsu Ocean Shipping. In the case of the latter, Wu and his team were able to leverage Deutsche Bank's close relationship with Sinosure to cover the buyer's credit in that particular transaction. A testament to Wu's leadership and work with the team over the past year has been the number of repeat mandates they have been able to win from various companies.
Within Deutsche Bank, Wu has not only been able to significantly grow the trade book but also diversify the geographical spread of his clients beyond China by looking at pockets of opportunity in Australia, India and Southeast Asia. Going forward, Wu and his team look forward to taking new names into the market.
Sponsored Section