Shenzhen 40 years on forges ahead with innovation, e-RMB
Presidential visit, digital currency red packets mark pioneering SEZ's anniversary
15 Oct 2020
|
Janette Chen
Launched in 1980 as one of China's first special economic zones (SEZ) designed to promote economic reform and opening up to the world, Shenzhen celebrated its fortieth anniversary as a SEZ with a visit from President Xi Jinping and a commitment to continue to remain at the forefront of the country's innovation.
Since the establishment of the Shenzhen SEZ, it has been transformed from a sleepy village into the technology hub of the world's second-largest economy and, in the process, experienced staggering high-speed development and growth with GDP expanding from 196 million yuan in 1980 to 2.69 trillion yuan (US$400 billion) in 2019, up 13,700 times.
Xi, in his address called on Shenzhen, the pilot zone for "socialism with Chinese characteristics", to find new ways to deepen reforms, implement new practices of the "one country, two systems" policy, and be the engine that drives the development of the Shenzhen-Hong Kong Macau Greater Business Area (GBA).
Continuing its tradition of being in the forefront of China's economic initiatives, Shenzhen last Friday launched a digital currency pilot programme that involved issuing 10 million yuan worth of 200-yuan digital currency red packets to 50,000 randomly selected citizens who had signed up to participate in the programme.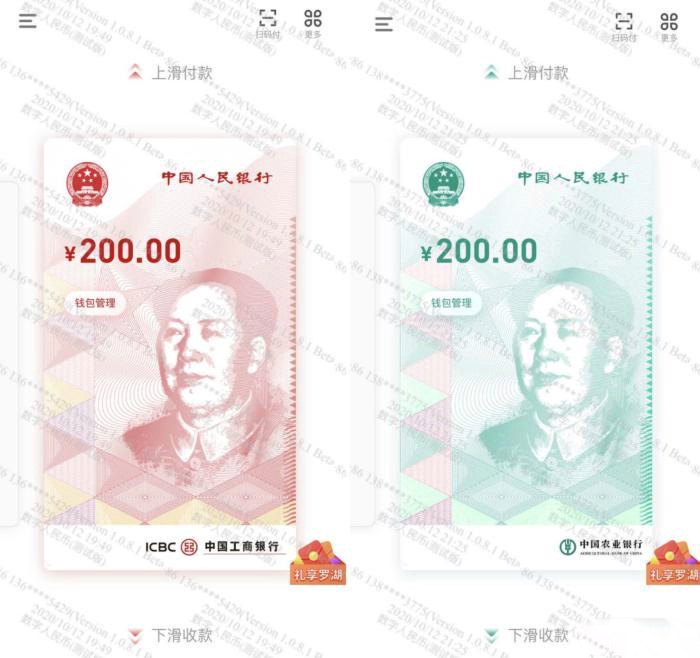 Holders of these red packets can download a mobile application to use the digital currency in the Luohu district of the city at any of the 3,389 merchants – retailers, restaurants, supermarkets, gas stations and other service providers – who have upgraded their point-of-service (POS) systems to be part of the programme.
By scanning the merchants' quick response (QR) codes or letting the merchants' POS machine scan the QR codes within the digital currency mobile application, citizens can use the red packets to complete payments, which can also be done when smartphones fail to connect to the internet.
The digital currency programme is part of new regulations granted by the national government to Shenzhen that included a five-year implementation plan for launching new reform programmes and running beta tests for a future nationwide People's Bank of China digital currency, or e-RMB.
The regulations also allow Shenzhen a higher degree of autonomy to implement innovation initiatives, such as carrying out market-based economic reforms, improving the market and legal environment for global businesses, and attaining a higher level of open economy.
With this increased regulatory support, Shenzhen can expect to play a greater role in the GBA as well as in the further opening up of China.