Dominating the region, China's bond markets – both onshore and offshore – present the international investment community with colossal opportunities. Valued at 138.2 trillion yuan (US$20.6 trillion), the onshore market is now the second largest in the world after the United States, and growing at about 20% a year. Although the Chinese authorities are progressively giving offshore investors more access, foreign investors account for only about 2% of the total value. According to a recent Bank of China white paper, 1,035 overseas institutional investors held a total of 3.9 trillion yuan in bonds at the end of April.
But the current complex mix of international and domestic concerns is presenting a perfect storm of challenges, which have sparked an outflow of capital. As economic growth slows partly as a knock-on effect of the Covid-19 lockdowns, there is a threat of further defaults in the property sector and beyond, as well as other more fundamental structural concerns. One of the most constraining structural problems is the dominance of the Chinese commercial banks. The banks collectively own 65-70% of corporate issuance, which they tend to hold until maturity.
In addition, there are major global pull factors. US Treasury yields have risen as the Federal Reserve tightens monetary policy aggressively, weakening China's advantage of offering attractive returns for bond investors.
These concerns* are reflected in a recent survey of institutional investors in the Asian currency bond markets. In the survey by Asset Benchmark Research, respondents in China identified sluggish economic growth as having the largest impact on the local currency bond markets in the coming 12 months. This was followed by persistent inflation and US Treasury rate rises.
Respondents in Hong Kong had a slightly different perspective, with Fed policies taking overall precedence. For investors in Taiwan, persistent inflation particularly stood out.
A mark of respect
While individuals with the domestic financial institutions dominate the rankings in China and Taiwan, not surprisingly the international firms – not least Citi, HSBC, Nomura, Standard Chartered and Deutsche Bank – feature more strongly in the Pan-Asia winners' list. Moreover, suggesting that experience and a solid track record are essential qualities in such complex markets, many of the top Pan-Asia individuals have been singled out for praise year after year. In research, Sonal Varma (Nomura) has excelled every year since 2013, while Wei Zheng Kit (Citi) has starred since 2014 and Pin Ru Tan (HSBC) from 2016. In sales, there is a similar story of consistency: Amy Chan (HSBC) has been a winner for nine consecutive years and Kah Wei Yap (Standard Chartered) for five, while Siang Loong Lee (Deutsche Bank), Shaun Ting (Nomura) and Ben Chan (ANZ) have a winning history of two years or more.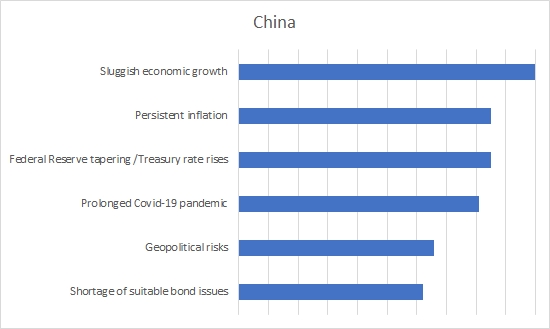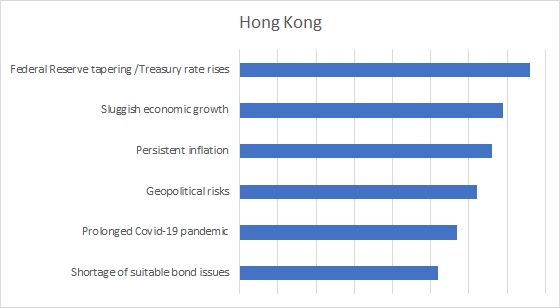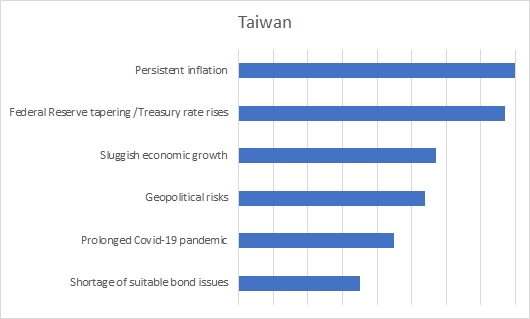 To see the list of winners please go here.
* Many of these topics will be discussed at the upcoming 17th annual Asia Bond Markets Summit. For further information and to enrol, please use this link: https://www.theasset.com/event/2022/abms/